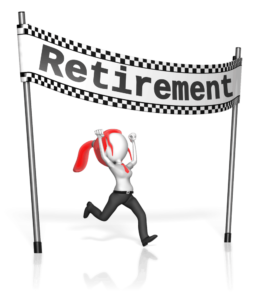 Over the years, I've come across many individuals and families that have neglected to create a financial plan for many convenient reasons.  Lack of time; lack of resources or simply thinking that retirement is so far off that they won't have to worry about it until much later.  While studies have shown that both men and women have not saved enough for their retirement, it is women that have typically faced very uncertain golden years and are at a greater risk of outliving their assets.  There are four main reasons that women remain more vulnerable in retirement:
Longevity – Around the world, statistics show that women live longer than men.  Current life expectancy at birth in the U.S. is 78.8 years (76.4 for men, 81.2 years for women).  By 85, there are approximately 6 women for every 4 men.
Health Care Costs – Due to women's longevity, they maintain a greater possibility of draining their assets to treat multiple chronic illnesses.  Many of these illnesses require frequent treatment and follow-up care.
Caregiving – For many years, women have been the main caregivers for their children but also for their aging parents.  Women don't often realize the emotional and financial strain that this role can produce, as well as the risk to their own physical health.
Income Inequality – While the gap has been closing over the last decade, women have consistently earned less than men in their careers.  They also face the continuing challenge of rising within a company and into management roles due to maternity leave and the ongoing challenge of balancing their work and home life.
On a positive note, new studies are showing that women are more likely to save than men and when they do it is often at a higher percentage of their income.  Women have also seen dramatic increases in their education levels and are graduating at higher rates, which will ultimately lead to higher rates of employment and wages.  Despite these facts, women still remain highly vulnerable to retirement disaster based on one or more of the aforementioned reasons.  Outside of simply saving more and staying healthy, it is imperative that women take a more proactive role in their financial matters.  Investment education and getting a better understanding of the various life insurance, annuities, and long-term care insurance that are available can provide a great launching point for beginning a financial plan.  And when in doubt, look for an experienced and trusted financial and/or insurance professional that can guide you every step of the way.